"Moving Targets" Bulk Herb Discounts I: Immune Boosters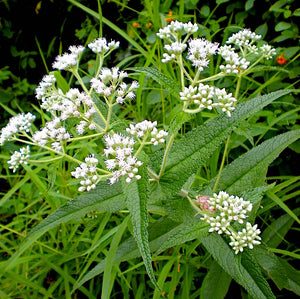 "Moving Targets" Bulk Herb Discounts 

I:

Immune Boosters
A warm Thank you! to the many customers who took advantage of our recent moving sale on bulk herbs, helping us reduce our inventory during this transition.

We're still in the process of moving, working in temporary quarters while construction is finishing on our new space. And we still want to cut that inventory down. Now we're targeting selected herbs, and offering even greater savings: price reductions of 40%!
Prices listed here are for 2 ounce retail orders, but please note that all sizes, as well as wholesale orders, are similarly marked down, while supplies last. Check the end of this post for the full list of herbs discounted in this special sale.

Some of the herbs we've chosen for this sale are familiar, some less so—but each is stellar, in its own way, and well worth getting to know. To highlight the healing value of these plants, we're doing a series of messages, grouping many of them by their most widely recognized applications, with quick descriptions.
First, let's look at five remarkable herbs that boost immune function. Cold season is well underway. Influenza time can't be too far behind. The only thing better than symptom relief and faster recovery from these very common illnesses (we'll look at herbs to help with those next!) is... not getting sick in the first place!

Echinacea angustifolia and Echinacea purpurea roots stand out as popular favorites among North American herbs for avoiding and treating upper respiratory infections. They're best taken at the first sign of illness to increase the body's resistance and reduce inflammation.
While E. purpurea, larger and easier to cultivate, has been studied more, many herbalists believe that E. angustifolia, richer in echinacosides, may be the more potent of the two. We sell both of these Echinacea species, organically grown in the Pacific Northwest, cut and sifted, and ready for steeping as tea or tincture.
Retail prices:
2 oz. Echinacea angustifolia, regular $7.65, now just $4.60
2 oz. Echinacea purpurea, regular $6.40, now $3.85

Astragalus root (A. membranaceus), a treasured herb from Chinese medicine, is often used in formulas for long-term enhancement of immune function. In addition to helping ward off colds and flus, and fighting viral and bacterial infections, Astragalus is considered an energy tonic that can be useful in asthma, diabetes, fatigue and fibromyalgia, hepatitis, tumors and chemotherapy issues, wound healing, and a range of other conditions.
2 oz. Astragalus, cut pieces, regular $2.55, now $1.55
2 oz. Astragalus, shredded, regular $5.70, now $3.40

Boneset (Eupatorium perfoliatum), shown in the photo accompanying this post is another North American native. It's a powerful immune-boosting herb for helping to fight off respiratory and other infections, and for treating them when they're already established. Boneset is especially renowned among herbalists for helping to relieve the deep aching pains that often accompany the onset of flu, and similar pains in illnesses like malaria and dengue fever.
2 oz. Boneset, regular $2.55, now $1.55

Rosehips (Rosa canina) are on the other end of the herbal spectrum—a good-tasting, nutrient-rich fruit, suitable for everyday consumption—in contrast to strong, bitter medicinal allies like Echinacea or Boneset. Full of vitamin C, bioflavonoids, and other antioxidants, Rosehip tea is a traditional remedy for viral infections, cystitis, arthritis, etc., and a promising nutraceutical for protecting the nervous system and liver, and helping to prevent many chronic conditions related to aging and inflammation.
2 oz. Rosehip shells, regular $3.70, now $2.20
Other "moving target" herbs now marked down to 40% off regular price:
Alfalfa, Artichoke Leaf, Ashwagandha, Basil, Black Cohosh, Blackberry Leaf, Blessed Thistle, Burdock Root, Catnip, Dandelion Leaf, Dandelion Root, Elecampane, Feverfew, Ginger, Juniper Berries, Lemon Peel, Lemongrass, Lobelia, Marshmallow, Motherwort, Mullein Leaf, Nutmeg Powder, Oat Tops, Peppermint, Sage, Spearmint, Thyme, Valerian, Wild Cherry Bark, Wild Yam, Yellow Dock