Holiday Season is Upon Us ...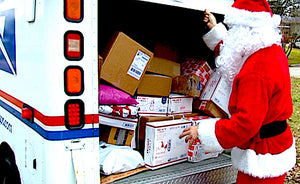 Holiday Season is Upon Us...
And we're here to help with holiday giving!
Give your loved one the gift of wellness this season, with our custom-made Gift Bundles! Explore our Rest and Relaxation Pack or pamper new Mama and Baby with all-natural goodness. These come already boxed and ready for wrapping, or just send it directly to your loved one. So convenient!
Check out our new inventory of teapots and infuser mugs—they're perfect for the loose-leaf tea drinker, and take the effort out of cleanup. These go fabulously with our selection of tea blends.
Try our Winter Defense Tea for an extra immunity boost during the cold and flu season! Or for a full sensory experience, enjoy our Hazy Morning Tea, with notes of vanilla, licorice, smoky Lapsong Souchong paired with a delicate floral jasmine overtone.
We're stocked up on everything that goes into our special Gift Bundles… which color teapot, or infuser mug, would be perfect for that certain someone? You probably know exactly what they'd love to receive, whether that's a single well-chosen item, or one of those bundles.

Not sure what to choose? Easy! Our Gift Cards are perfect: your lucky gift recipient can pick out their heart's desire from our wondrous selection of herbs, teas, and unique body care products. The cards are generated as credit codes, in denominations of $10-100, by our Shopify platform, that are redeemable on our website at checkout. You can also phone or email us to buy old-school paper gift certificates for any amount.

Order soon to avoid shipping delays, and let us help take the stress out of shopping this season!